Can I Test Drive a Ford Bronco?
Mar 13, 2023
The new Ford Bronco is one of the most popular SUVs on the market which means that the demand for the new Bronco is sy-high. Ford simply can't keep up with the demand which is why they even paid people $3,000 to buy something else instead.
A new car is a huge investment which means that most people can't just go online and order a car in the same way they order pizza. Buying a new car requires familiarizing yourself with the car and seeing if it really is fit for the purpose. Therefore, going for a test drive in one is likely the main thing you need to do. So, can I test-drive a Ford Bronco?
Can I Test Drive a Ford Bronco?
Yes, of course, you can. You can schedule your Ford Bronc test drive in three different ways:
Fill up an Online Application at Your Ford Dealership
Schedule a Test Drive in Person
Over the Phone Scheduling.
Fill up an Online Application at Your Ford Dealership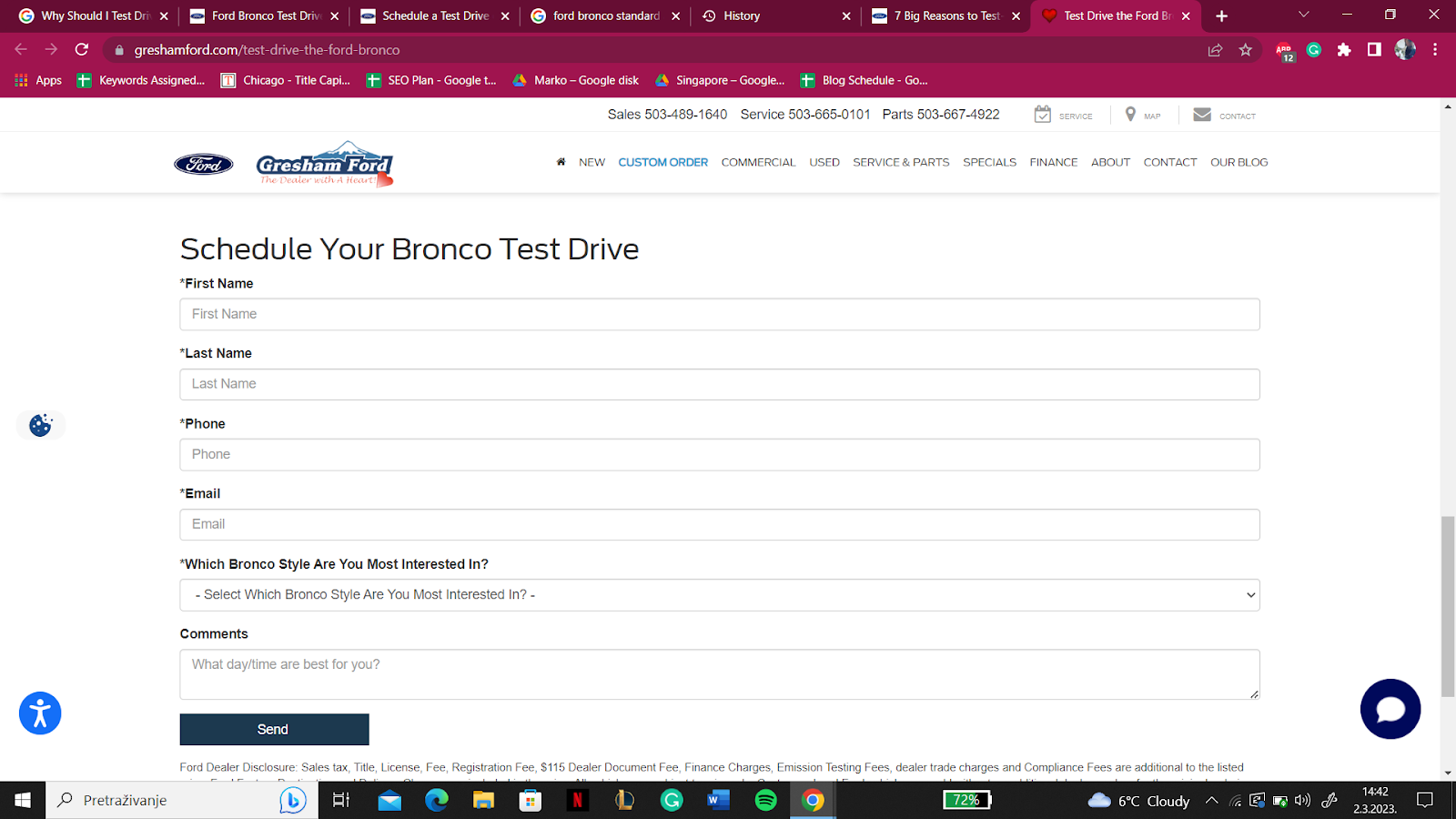 The easiest way to schedule a test drive for a Ford Bronco is to go online and fill out a request at your desired Ford dealership. You need to enter your personal information, which Bronco style you are most interested in, and when would you like the test drive to take place.
Familiarize Yourself With the Experience
Figure out all the Options You Need
Figure out all the Options You Don't Need
Test out the Powertrain
Look for Special Deals and Discounts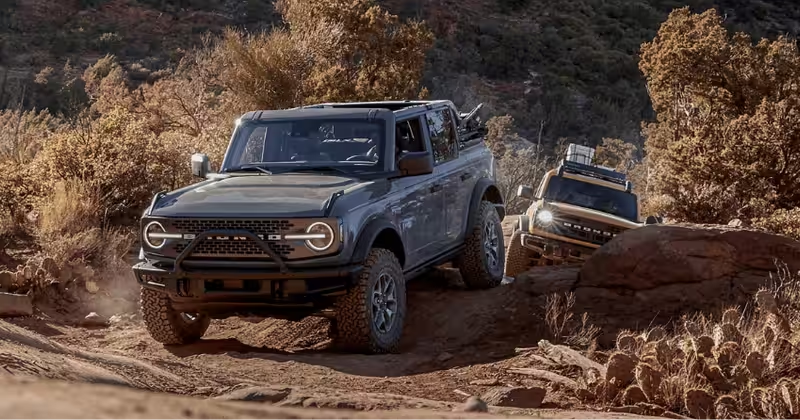 How to Experience the Ford Bronco?
The best way to familiarize yourself with the Ford Bronco is to go ahead and schedule a test drive. Without one, you will not be able to really put yourself behind the steering wheel and judge the car fully.
We are all aware that our instincts can sometimes fool us which means that your opinion of the Ford Bronco could change once you spend some time in one, so much so that it could motivate you to buy one, or not buy one.
How To Know Which Ford Bronco Options I Need?
Most Ford dealerships have a few Bronco models in stock which means that you can typically find both higher and lower-specified models from multiple trim levels. This will enable you to test out certain features and figure out if you need to upgrade them.
For example, the Bronco comes standard with a 6-speaker audio system, but if you want, you can pay extra to go for the upgraded Bang & Olufsen premium audio. The best way to figure out if you want/need it is to test it all out in person.
How To Know Which Ford Bronco Powertrain to Go for?
Well, test drive all of them and see which one suits you the most. The entry-level engine is available with a manual, but it's not a good idea to buy it without actually trying out it.
6-cylinder Bronco engines are indeed more exciting, but you should test them out back to back to see if the power upgrades are really worth the price.
This is fairly subjective as some people would never go for anything less than 6 cylinders while others are keener towards owning a manual Bronco.
How Can I Get Discounts and Special Deals on a New Ford Bronco?
As mentioned previously, the new Ford Bronco is selling like crazy which means that many people are spending more than what the car's MSRP requires them to.
Even though it is difficult to find discounts and special deals on popular cars, the only way how you could is to go to a Ford dealership and ask in person.
While doing so, you can also test drive the Bronco and maybe save a few thousand bucks in the process.