Does Ford Bronco Have 3rd Row
Jun 12, 2023
In today's day and age, modern SUVs and crossovers are taking over the market because they combine all of the benefits of an SUV (raised driving position, better off-road capability, safety) with the accessibility and practicality of a regular passenger car such as a sedan.
Large three-row SUVs are especially popular in North America because they offer flagship sedan levels of comfort and space, but are still able to deliver in the utility department. The Ford Bronco leans heavily on the utility side of things, but does Ford Bronco have 3rd row seats?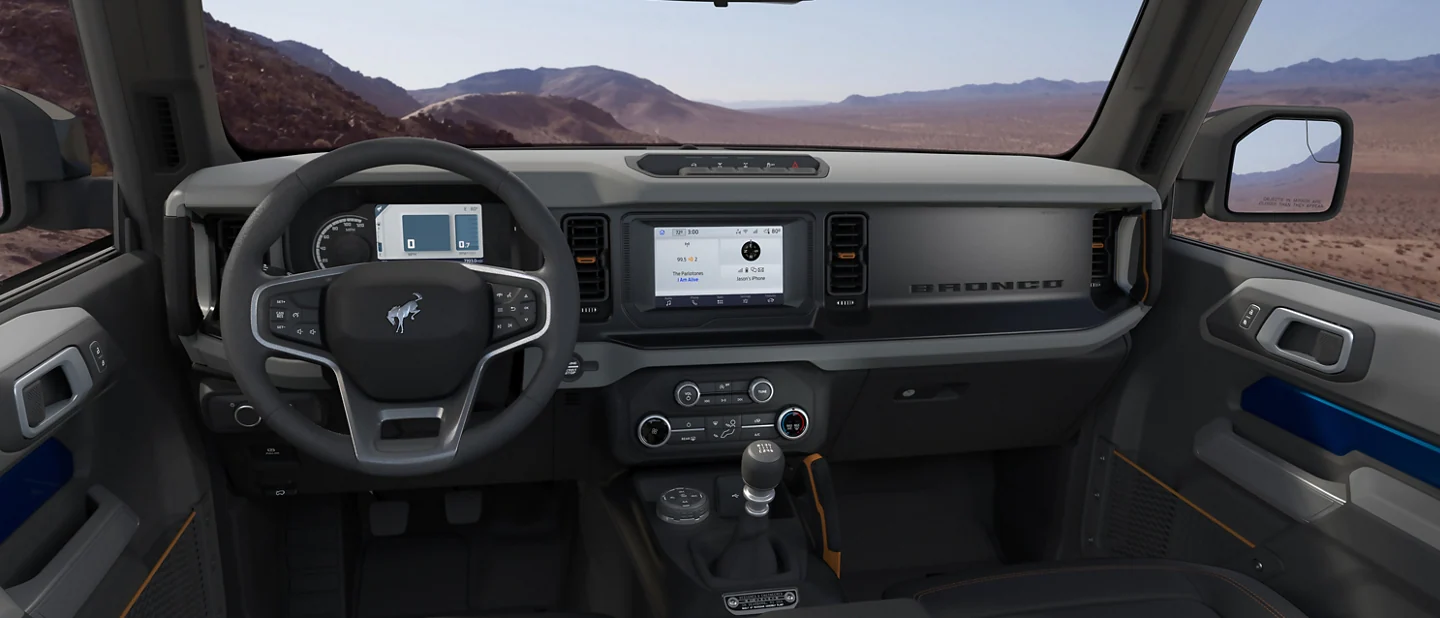 Does Ford Bronco Have 3rd Row
No, the Ford Bronco is sold only as a 5-seater, but you can get different levels of space and practicality by choosing between an off-road ready Ford Bronco which can be had with either 2 or 4 doors, or a more daily-able Bronco Sport which hopes to lure in typical family SUV/crossover buyers but isn't as spacious as the regular Bronco.
Is Ford Making a 3 Row Bronco?
At the time of writing this blog, no official statement has been made regarding eventually offering a 3-row version of the Ford Bronco.
While doing the market research, the folks at Ford decided that it's best to keep the lineup relatively simple and easy to understand as adding a three-row Bronco isn't what the Bronco brand name is known for.
In that sense, Ford wanted to retain its brand image by primarily pushing the off-road-ready 2 and 4-door Bronco but also extending the brand name to include a more "mass market" version of the Bronco called the Bronco Sport.
The only way you can get a three-row Bronco is to go through the aftermarket route which is so excruciatingly expensive that it makes more sense to simply go ahead and buy a full-size SUV.
However, if you want competitively-priced and very usable aftermarket upgrades and add-ons, you should check those out here!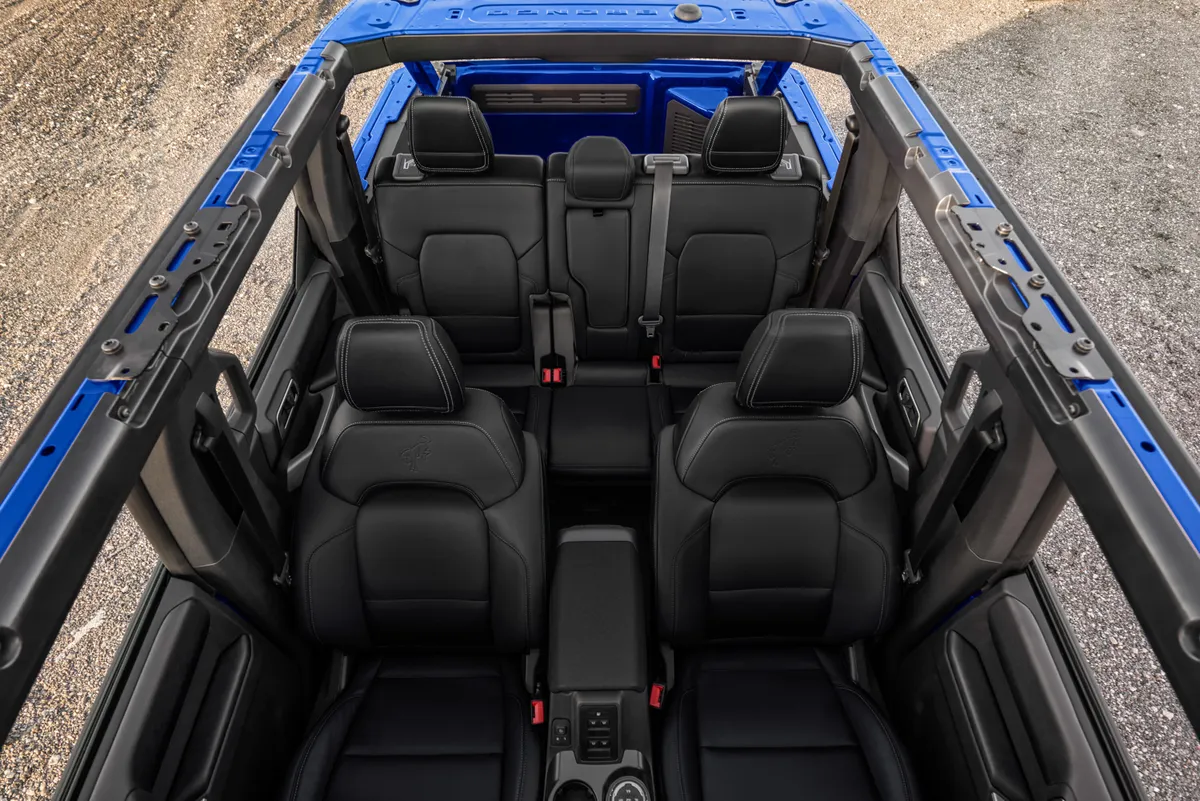 Is the Ford Bronco Spacious?
As mentioned previously, the Ford Bronco is being offered both as a 2 and a 4-door SUV. If you want the most space you can get, you ought to consider buying the 4-door Bronco.
In short, the 4-door Bronco offers levels of interior space that are comparable to most mid-size SUVs on the market, but it is far from being class-leading.
The 2-door Bronco is much less spacious as the two-door Bronco has a wheelbase of 100.4 inches (2,550 mm), while the four-door Bronco has a longer wheelbase of 116.1 inches (2,949 mm)
Compared to the Bronco Sport (105.1 inches (2,670 mm), the four-door Bronco is larger in size and has a longer wheelbase, which translates to more legroom and cargo space for both front and rear passengers.
As such, the 4-door Bronco can accommodate up to five passengers comfortably and provides ample cargo capacity for gear and equipment.
Which Ford Bronco Trim Levels Are Most Practical?

The three best "practical", daily driver Bronco versions are the Base Bronco, the Big Bend Bronco, and the Outer Banks Bronco.
The Base Bronco is likely your best value-for-money option as it has little to no options that can successfully detract from its interior and cargo space in any way. However, most people are going to miss essential modern-day technology which upper Bronco trim levels do include.
The Big Bend Bronco is the "balanced daily able" option of the three which means that it adds various convenience and comfort features, making it a practical choice for those who want technology, but aren't tech-heads.
It includes amenities like power windows, a remote start, heated side mirrors, and more. It strikes a balance between affordability and additional features which makes it a very popular Ford Bronco trim level.
The Outer Banks Bronco adds more amenities like power windows, remote start, heated side mirrors, and more. As such, the Outer Banks is the "high-spec daily driver" Bronco, but it does cost around $5,000 more than the Big Bend.