Was The Bronco The First SUV?
Jan 30, 2023
The 1984 Jeep Grand Cherokee XJ is often referred to as the first SUV, at least in regards to the contemporary meaning of the word SUV. This means that the Cherokee XJ was the very first car with a high ground clearance, 4WD, and a unibody construction (as opposed to a body-on-frame construction) which became the bedrock upon which most modern SUVs are built.
The first Ford Bronco came about in 1966, but it relies on a traditional body-on-frame construction while the body-on-frame Jeep CJ-1 came even earlier, in 1942. Another notable contender for this title is the 1960 J40 Toyota Land Cruiser which also relied on the aforementioned body-on-frame construction.
Depending on how you look at it, all three of these are legitimate contenders for the first SUV title, but what even makes an SUV, and was the Bronco the first SUV?
Was The Bronco The First SUV?
Technically speaking, the Ford Bronco was not the first motor vehicle to bear the characteristics of what most of the industry believes an SUV is, but the Ford Bronco was the very first motor vehicle to bear the name "SUV" as in "Sports-Utility-Vehicle".
The reason why Ford named the Bronco the first SUV has everything to do with the fact that Ford believed that a true Sports Utility Vehicle needs to be utilitarian first, but also a vehicle that can be used on the highway or on a daily basis with an adequate level of comfort.
What Makes An SUV?
There are many different methods of differentiating SUVs from "normal" passenger vehicles which means that there isn't a single classification method that can be used as a medium. The most widely accepted definition goes something like this: "A sport utility vehicle (SUV) is a car classification that combines elements of road-going passenger cars with features from off-road vehicles, such as raised ground clearance and four-wheel drive." (Wikipedia)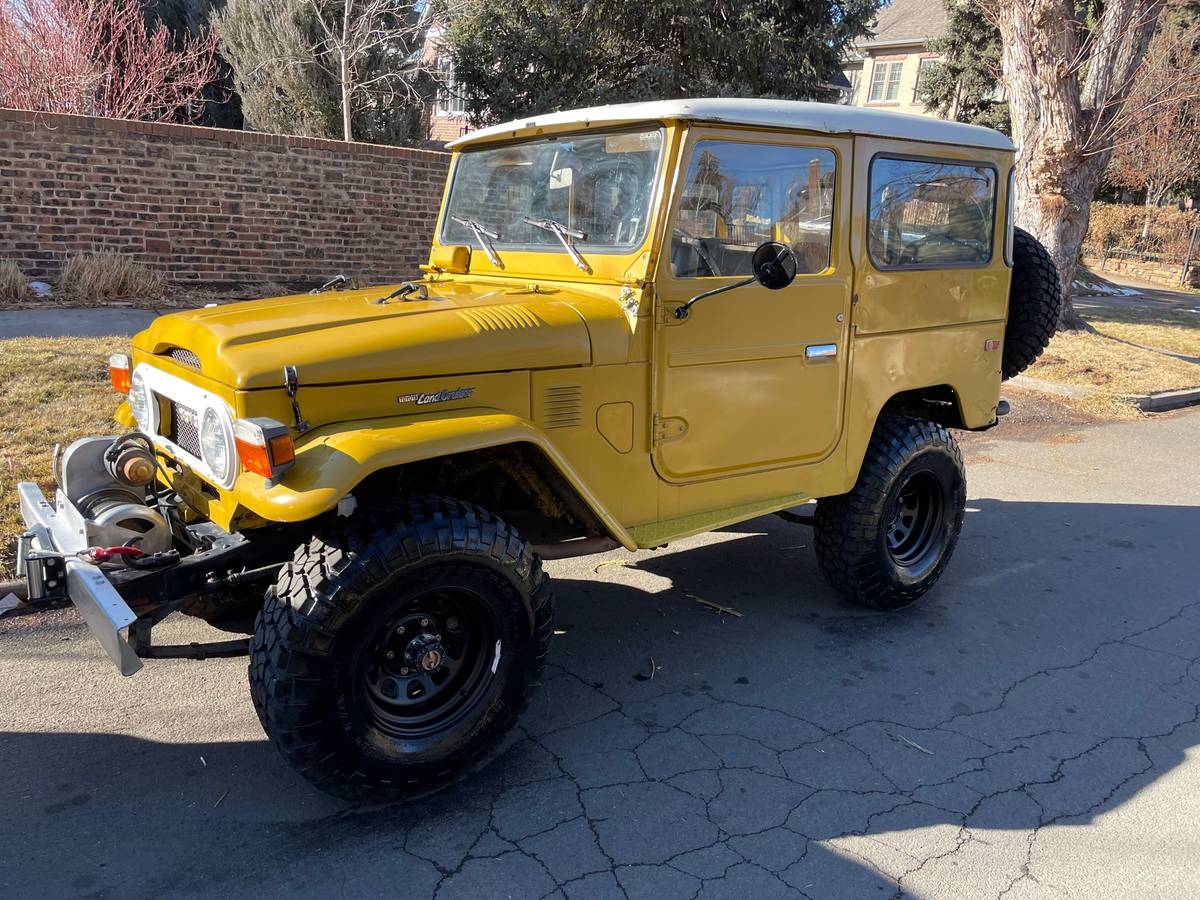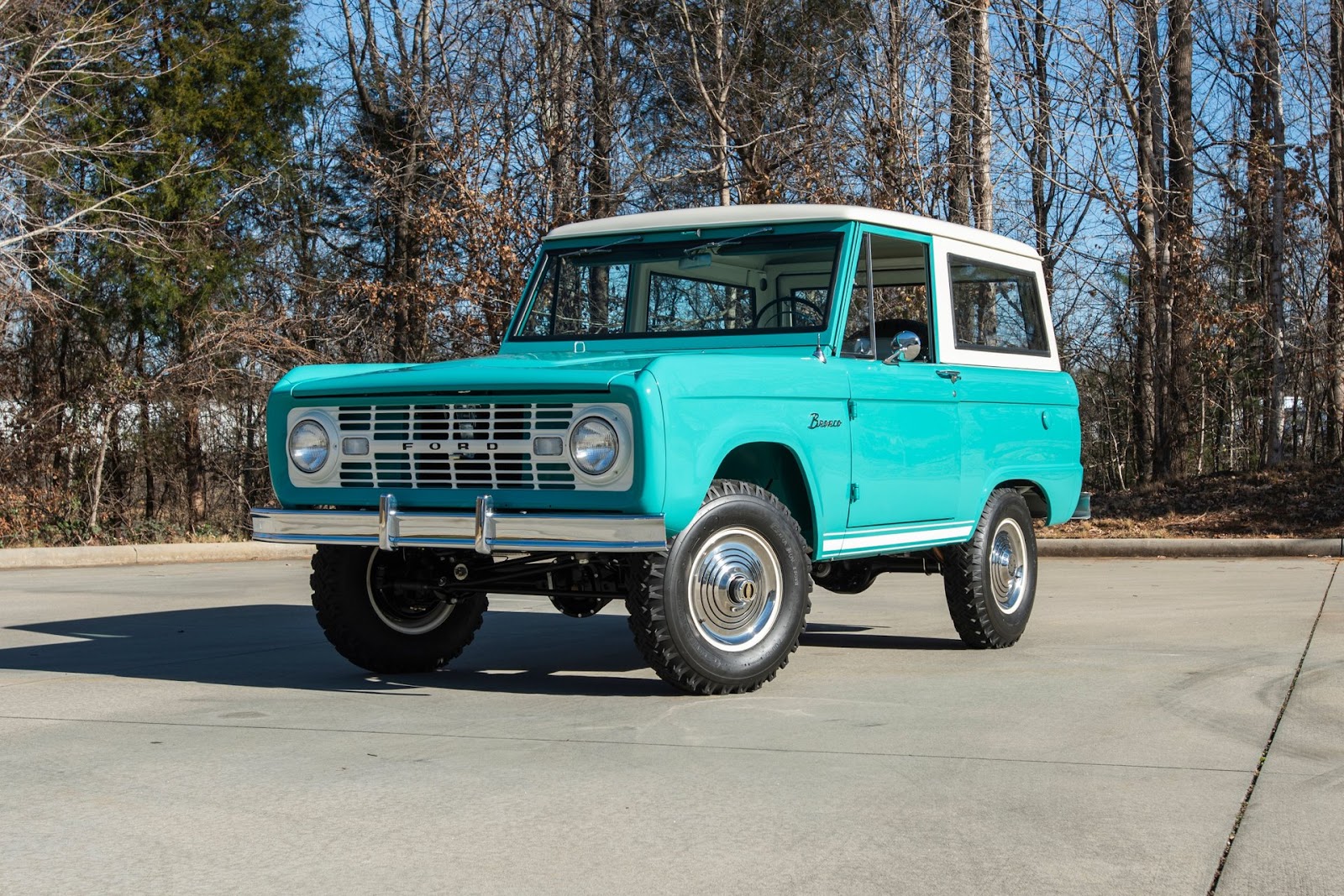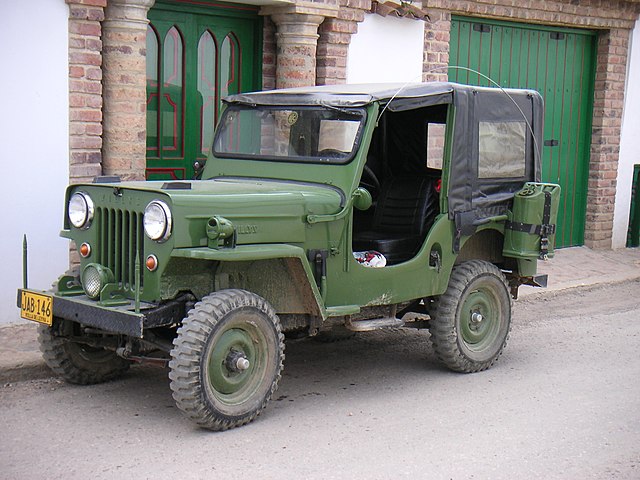 According to this definition, we could call the 1940s Jeep CJ-1 the very first SUV, but it did lack the "sporty" character as the CJ-1 is more a military-grade tool as opposed to being an actual consumer car.
The story about the 1960s JD40 Toyota Land Cruiser goes back to the time when Japan invaded the Philippines and came across an old Jeep (probably a Willy's CJ-1) which prompted the Japanese to make a military-grade SUV of their own.
As such, the JD40 Cruiser also isn't "sporty" as it was never intended for consumer use. Lastly, we come to the 1966 Ford Bronco which was intended to join the Ford Mustang as a "sports" utility vehicle which gave it the nickname "the first SUV". The original Bronco was designed for consumer use and can whole-heartedly be considered the first SUV by this definition.
Why Are SUVs So Popular?
We are all fairly aware that finding the new Bronco is difficult, to say the least. This is because SUVs have become the most desirable cars money can buy, but why are SUVs so popular?
Size - No matter how you look at it, people tend to prefer large cars over smaller ones, especially in the US where the roads are wide and there is no shortage of parking spaces.
Safety - With increased size comes increased weight which has been shown to be beneficial in an event of a car crash. Even though car safety is predominantly viewed by a specific general rating, statistics have shown that SUVs are indeed safer.
Driving Feel And Status - Let's face it, many people out there prefer SUVs (luxury SUVs) because they offer a raised-up driving position which does improve visibility, but also makes them feel superior. Consequently, many status-conscious people prefer SUVs over cars with a lower center of gravity.
Practicality - With the benefits of three-row seating, large SUVs are some of the best family cars money can buy as only minivans and a small number of wagons can compete.
Off-Roading - The initial push behind SUVs was to come up with a motor vehicle that is better equipped to tackle adverse terrain and adverse weather conditions. As SUVs have evolved, they became more road-oriented, but many of them still retain superior off-road capabilities compared to other types of cars.
What Kind Of An SUV Is The New Ford Bronco?
The new Ford Bronco is either a 2-door mid-size SUV or a 4-door full-size SUV thanks to an additional 16 inches in its wheelbase. The new Bronco is also an off-road SUV that does not try to be a luxury SUV. As such, the new Bronco is remarkably similar to the original Bronco and that is partly why it is as special as it is.