What Engines Are Available in the New Ford Bronco?
Mar 07, 2023
It's difficult to deny that the new Ford Bronco isn't a formidable machine the moment you lay your eyes on it. However, as with everything, there is more than what meets the eye with the new Bronco, and its engines are crucial when it comes to determining if it indeed is all that formidable.
We are all aware that the era of V8s is slowly passing by and that virtually all newer mainstream cars are slowly getting rid of big-block V8s. The Bronco is no different, so downsizing is the name of the game here as well. So, what engines are available in the new Ford Bronco?
What Engines Are Available in the New Ford Bronco?
Engine
Power Output
MPG (City/Highway)
Transmission
Turbo 2.3L 4-cylinder
300hp and 325lb-ft of torque
20/21 MPG
10-speed automatic

7-speed manual

Twin-Turbo 2.7L V6
330hp and 415lb-ft of torque
19/20 MPG
10-speed automatic
Twin Turbo 3.0L V6
400hp and 440lb-ft of torque
16/17 MPG
10-speed automatic
Which Ford Bronco Engine Is The Best?
When it comes to choosing which one of these three powertrains is best, it's essential to know what your personal preferences are. For starters, the entry-level 2.3L 4-cylinder takes the cake for many people as it comes with a manual gearbox and is the most efficient engine of the lot in every environment.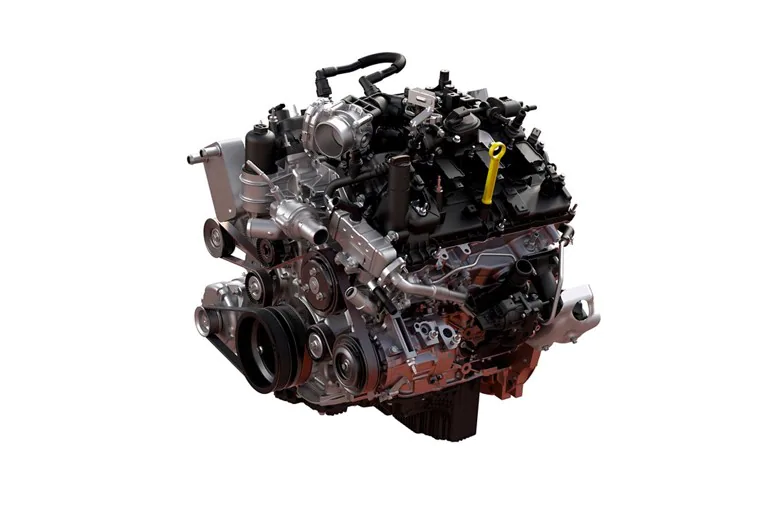 Moreover, it is also more affordable to live with, insure, and repair if something goes wrong. The 2.7L 4-cylinder is widely regarded as the sweet spot of the range as it offers just the right amount of power without dipping under 20MPG in most situations.
However, the 2.7L is often viewed as the least reliable of the lot as it does suffer from more issues than the other two.
Last, but certainly not least, the 3.0L V6 is the king of the range which makes it the one most performance and car enthusiasts will go for.
With 400hp, it offers a lot more punch than the previous two while also sounding better. However, it is also the one that costs the most money, is only available with the top-spec Raptor, and suffers greatly when it comes to fuel efficiency.
Yes, Ford did recently come out with the long-awaited Ford Bronco DR special edition which celebrates more than five decades of grueling Ford off-road competitions in motorsport events. The Bronco DR is going to be a limited edition model that is going to be in production only in 2023.
The new Bronco DR uses a familiar Ford 5.0L Coyote V8 with upwards of 400hp. The Bronco DR is going to be assembled by Multimatic, a company that recently finished making one of the best Ford cars of all time, the new Ford GT.The price of the Bronco DR is around $250,000 which is enough to buy three Bronco Raptor models and still leave you some change.
Is the Ford Bronco Powerful Enough?
The standard, entry-level Bronco pushes out 300hp which is an adequate number to say the least but isn't anything to brag home about. However, once you step to the 6-cylinder line of engines, you will be well over 400lb-ft of torque which is actually really impressive even though the maximum 400hp number isn't unheard of.
After all, some family 7-seater SUVs designed for school runs offer almost twice as much power. The good thing about these engines is that they are easily tunable, and the little 4-cylinder engine can actually make as much as 330hp for as little as $825 via a ProCal calibration tool.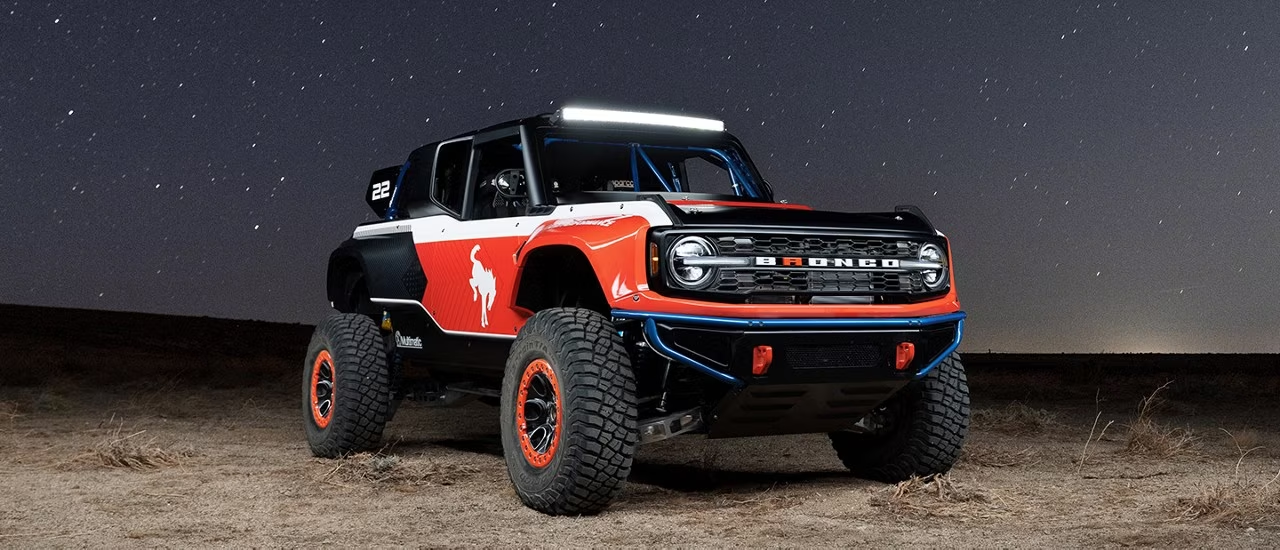 The top-spec Bronco V6 engine can easily push upwards of 500hp as seen with the new Hennessey Ford Bronco. All in all, the Bronco isn't the most powerful SUV from stock, but all of its engines can be tuned to deliver really big power numbers if you crave that little bit of extra oomph